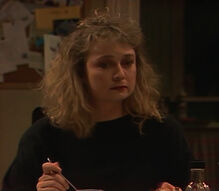 Vanessa Downing (born 5 May, 1958)[1] is an Australian actress, singer and lawyer. She was the first actress to appear on Home and Away as Pippa. She made her debut on the pilot episode in January 1988. Her final appearance was in Episode 585, which was broadcast on 20th July 1990 in Australia. Debra Lawrance took over the role in the very next episode. Nobody in Summer Bay seemed to notice her overnight head change.
Pre Home And Away career
Edit
As a teenager Vanessa joined the Australian Theatre for Young People. Later on she attended the University of Sydney and graduated with a Master's Degree in English Literature.
A singer as well as an actor, she joined the Sydney Philharmonic Choir at one stage. When she was told she had landed the role of Pippa Fletcher in Home and Away, she was working as a singer in a six piece accappella group called The Madrigals
On TV she appeared in two episodes of Sons & Daughters (credited as Vanessa Ryan) and some TV movies. The role of Pippa Fletcher was her largest one to date, coming to her when she was still only 29 years of age.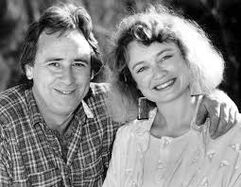 Home And Away 1988-1990
Edit
In early 1987, Vanessa auditioned for the upcoming soap, Home And Away, which was first conceived two years before. At the time she was appearing in an accappella show at The Sydney Opera House. She forgot about it, and the role was offered to Carol Willesse. When she could not commit to the gruelling schedule of a 5 day a week soap, she quit. In July 1987 Vanessa's agent rang her and she was offered the role. The following Monday she had read the script and was costumed up ready for film.
She decided to quit Home and Away in mid 1990, not all that long after the departure of her on-screen husband
Tom
(played by
Roger Oakley
). The character of Pippa was recast, with Debra Lawrance taking over the role.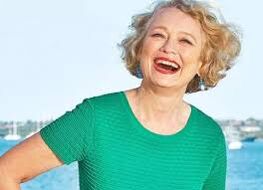 After Home And Away
Edit
Vanessa has continued to act since leaving Home and Away. Some of her credits include parts in G.P., Water Rats, All Saints, Headland and Packed to the Rafters. She is active in the theatre as well.
Since 2006 she has worked as a part-time solicitor, specialising in immigration law. She combines her law career with her acting.
Ref: [2] Vanessa Downing at IMDB Edit