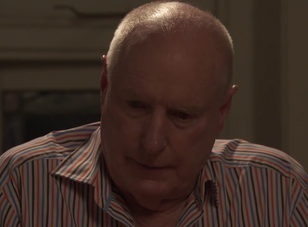 Ray Meagher
, (born in 4th July, 1944, Roma ,Queensland) (OAM) ,
[1]
an iconic Australian
GOLD LOGIE
award winning actor who has played the role of original character of grumpy but loveable Flamin
Alf Stewart
[2]
since the shows inception pilot episode on, and is the only original cast member still with the series 30 years on. Meagher has received many awards and nominations for his time on the show and has achieved international stardom for the role. As of 2018, Ray is happy to remain in the show. His character was listed as the longest serving continuous Australian soap character, (thus making Ray the
Guinness World Records
holder 2002 book for the longest running continuous role in an Australian drama serial (along with
Norman Coburn
and
Kate Ritchie
). Not even any Neighbou's characters have appeared continuously since the show began, or since H&A begun.
Ray says he has no plans to retire, so we will have to persevere with the loveable grump Alf for a long while yet lol.
Pre Home And Away career [3] (Ray Meagher at IMDB)Edit
Ray Meagher (pronounced Marr) is of Irish heritage. He had many roles in Australian TV since the 1960s, some of his famous pre Home And Away role was playing guest roles as villains in Prisoner [4] 1979 as Geoff Butler, a friend (later enemy) of officer Jim Fletcher (who was played by Gerard Maquire) and a love interest to officer Meg Jackson (Elspeth Ballantyne), 1984 as Kurt Renner, a gangster who was connected to Sonia Stevens (Tina Bursill) and 1986 as Ernest Craven the sadistic and evil governor of Blackmoor prison.
Home And Away 1988-present
Edit
Ray auditioned originally for the role of Tom Fletcher, which went to Roger Oakley before getting the role of grumpy Alf Stewart in 1987 and filmed his first scenes in July that year for the pilot. When a full series was comissioned, Ray returned to the regular role as Flamin Alf and as of 2018 he is still playing the legendary character. He has a wax figure in his honour at Madame Tussauds