Liam Tanner appeared from 1996-1997. He was fostere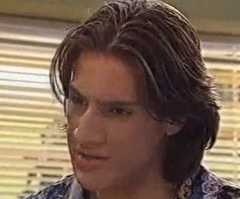 d by Pippa and Michael Ross, though he did not meet Michael as on the same night he perished in a flood. Liam becomes best mates with Joey Rainbow and falls in love with Stephanie Mboto. Liam and Stephanie later have sex, but tragedy strikes when Stephanie dies after falling off a cliff. A devastated Liam soon leaves town to live with his mother in Peru. Liam was played by Peter Scarf.
Ad blocker interference detected!
Wikia is a free-to-use site that makes money from advertising. We have a modified experience for viewers using ad blockers

Wikia is not accessible if you've made further modifications. Remove the custom ad blocker rule(s) and the page will load as expected.