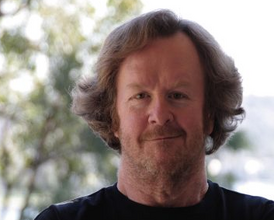 Jeff Truman
was an Australian actor and scriptwriter who played 2 minor but memorable roles in Home And Away in 1988 as villainous 
Sam Barlow
and as tough farmer
Matthew Thompson
in 1993-1994. Jeff has also written scripts for the show. He has also written scripts for
Neighbours
.
Pre Home And Away
Edit
Jeffrey Maxwell Truman was born on the 4th November 1957. He worked as a scriptwriter for Neighbours in 1986.
Home And Away 1988 (Sam Barlow)
Edit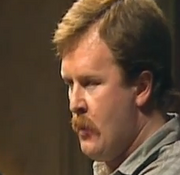 Jeff played villainous Sam Barlow in 1988 for a few months.
After Home And Away
Edit
Home And Away 1993-1994 (Matthew Thompson)
Edit
Jeff returned to H&A in 1993 as Matthew Thompson, this time he was not as villainous as Barlow but was a bit of a rogue like him. He was pretty rough and ready like Barlow. In the end he warmed to Tug and offered him a job at his farm.
Scriptwriting career (including Home And Away)
Edit
Jeff wrote many episodes of Neighbours while flitting between writing and acting in both Neighbours and Home And Away.
Jeff died in December 2014 aged 57.
Ad blocker interference detected!
Wikia is a free-to-use site that makes money from advertising. We have a modified experience for viewers using ad blockers

Wikia is not accessible if you've made further modifications. Remove the custom ad blocker rule(s) and the page will load as expected.