Hel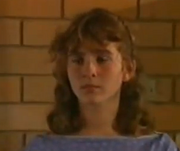 ena Bozich,
[1]
is a former child actress who played troubled run away
Lynn Davenport
in Home And Away from January to August 1988. Helena was given the role while attending school and had a tutor help her attain her leaving certificate. Since leaving H@A Helena has quit acting. She was the first regular member of the cast to leave the series. According to IMDB, she appeared in a guest role in US soap opera Days of Our Lives
[2]
this was never confirmed.
Pre Home And Away career
Edit
Home And Away 1988
Edit
After Home And Away
Edit