Hel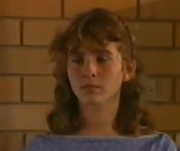 ena Bozich, is a former child actress who played troubled run away
Lynn Davenport
in Home And Away from January to August 1988. Helena was given the role while attending school and had a tutor help her attain her leaving certificate. Since leaving H@A Helena has quit acting. She was the first regular member of the cast to leave the series. According to IMDB, she appeared in a guest role in US soap opera Days of Our Lives, although this was never confirmed.
Pre Home And Away career
Edit
Home And Away 1988
Edit
After Home And Away
Edit
Ad blocker interference detected!
Wikia is a free-to-use site that makes money from advertising. We have a modified experience for viewers using ad blockers

Wikia is not accessible if you've made further modifications. Remove the custom ad blocker rule(s) and the page will load as expected.