Damo Roberts was a chara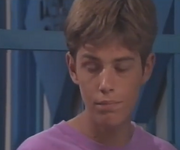 cter in Home And Away from
Ep 893 (6 Nov 1991)
to
Ep 1880 (15 Mar 1996)
. He was the youngest son of
Irene Roberts
and brother of
Finlay Roberts
and
Nathan Roberts
. Damo became firm friends with
Shane Parrish
and was often lead astray by the rebellious Shane. In 1995 Damo matured and left the bay to train as a priest. Damo was played by
Matt Doran
, now a Hollywood actor.
Biography
Edit
Backstory
Edit
Damian Roberts was born in 1976, the youngest child of Murdoch Roberts, aka Mud and Irene Roberts. He had an older sister Finlay Roberts and brother Nathan Roberts.
1991-1995, 1996
Edit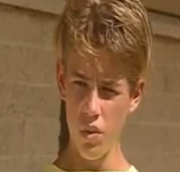 Damian arrived in Summer Bay in 1991 with his alcoholic mother Irene, as a ploy by Irene to win back Finlay, and even try and get
Pippa Ross
into handing her back. In the end, Irene accepted Damo was better off at the Ross household and Pippa and her new husband
Michael Ross
, fostered Damo. He decided to stay and enrolled at
Summer Bay High School
. In May 1992,
Shane Parrish
arrived and he soon became good friends with Damo. Damo was often bullied by fellow school pupil
Tug - Pete O'Neale
and one time, Shane and
Blake Dean
sorted Tug out. Damo often was helping Shane out of trouble when Shane's latest dodgy schemes went wrong. One time Damo said "I have done my bit, now you are on your own".
After a brief relationship with Selina Roberts, Damo decided to leave Summer Bay in October 1995 to train as a vicar. From typical teen to man of the cloth. Damo did return briefly in March 1996 for Shane's funeral, after Shane died of blood poisoning. That was Damo's latest visit to Summer Bay.
As of 2017 Damo's current whereabouts are unknown. Irene occasionally mentions him but Damo has not visited Summer Bay since 1996.
Memorable info
Edit
Birthday: 1976
Full Name: Damian Roberts
In 1993, Damo did a great impression of his headmaster Donald, unaware he was stood behind him.
Father Murdoch Roberts
Mother Irene Roberts
Siblings Nathan Roberts, Finlay Roberts
Aunts/Uncles Wendy McFarlane
Nephews Paul Roberts, Mark Roberts
Cousins Nelson McFarlane
Ad blocker interference detected!
Wikia is a free-to-use site that makes money from advertising. We have a modified experience for viewers using ad blockers

Wikia is not accessible if you've made further modifications. Remove the custom ad blocker rule(s) and the page will load as expected.