Craig Dougall McLachlan
(born 11th September, 1965) is an Austra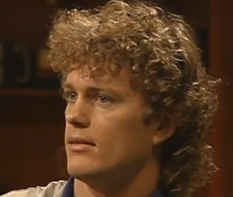 lian
GOLD LOGIE
award winning actor, musician and composer who played
Grant Mitchell
in Home And Away from 1990 to 1991. He previously played Henry Ramsey
[1]
in rival soap Neighbours
[2]
. Several viewers dubbed him as "The Henry Ramsay in Summer Bay", only difference is at least Grant did not walk naked round gardens lol
Neighbours 1987-1989
Edit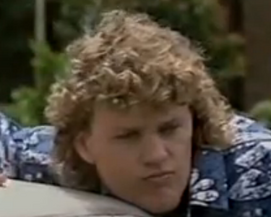 Craig McLachlan joined Neighbours in late 1986 and his first scenes aired in February 1987. Henry Ramsay soon became a hit with fans. One famous scene was the Henry naked episode. In mid to late 1989, Craig left Neighbours and his last scenes aired in Novemebr 1989. Craig had accepted a role in rival show Home And Away.
Home And Away 1990-1991
Edit
Craig began filming H&A in late 1989, straight after leaving Neighbours and his first episode as Grant debuted on the 13th February 1990. His character has been the butt of jokes due to his famous name, being compared with his namesake character in the UK Cockney soap EastEnders who likes to "get things sorted" with his fists, a far cry from this Grant Mitchell, a teacher. Craig left Home And Away in 1991 after over a year in the show.
After Neighbours and Home And Away
Edit
After leaving the 2 teenie soaps centred around hunky teens and fit babes, Craig had a big career.
Ad blocker interference detected!
Wikia is a free-to-use site that makes money from advertising. We have a modified experience for viewers using ad blockers

Wikia is not accessible if you've made further modifications. Remove the custom ad blocker rule(s) and the page will load as expected.